Harvie is dedicated to bringing out the best in kids and adults so they can pursue and achieve their purpose in life and career.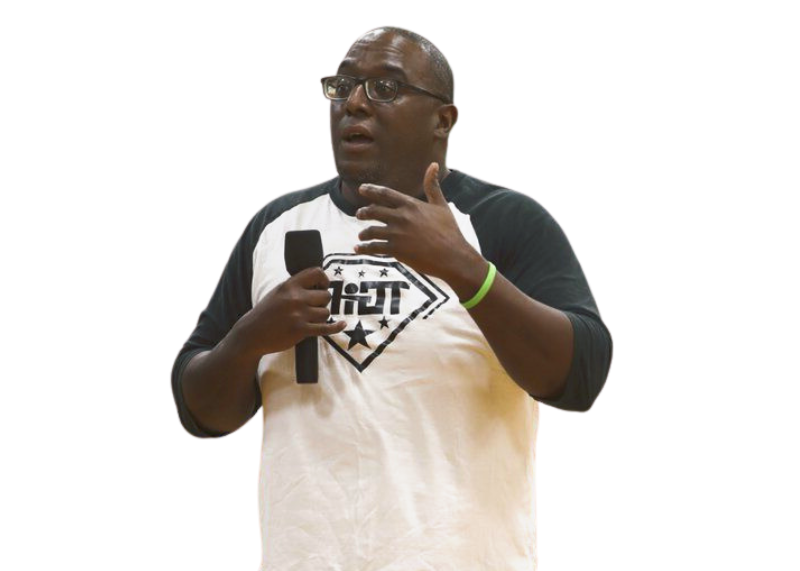 The most important relationships in my life – my daily inspiration and my reason for living – are with God, my wife Tishly and our 4 children: Terrance, daughter Harli,  daughter Parker, and son Harvie II. They are my reason for living. 
I am called to share my story, my passion and my motivation with everyone. My desire is to motivate and inspire people to live their lives to it fullest potential.
​We should all have the burning desire to push our limits. To understand that life is all about growth and constant change. I want to share proven ways  that we can reach that success together.
Dwight D Eisenhower High School
Moraine Valley CC –  Associate's Degree
Western Illinois University,  BA – Kinesiology 
Pro Football for 8 years 
Macomb IL HS Football assistant coach 17 yrs
13 years owner of Iron House Fitness and Tanning 
3 yrs Head Coach of Macomb Mayhem semi-pro football 
Owner and operator of On the Island Nutrition Store 
Trainer and Mgr at North Side Gym (YMCA McDonough County)
Physical Education teacher at  St Paul School K-6, Macomb , Il 
Fitness Director at YMCA Two Rivers in Moline , Il 
Owner of HarPark Ent. Marketing 
Certified Self-Talk Specialist  – By Dr. Shad Helmstetter
Youth Motivational & Leadership Speaker Speaker
Harvie came to speak with our TRIO SSS participants for our annual kickoff event; I cannot say enough good things about him! This is the first event we've had where I didn't see a single phone out and didn't hear any whispered side conversations. Students were engaged 100%. That's HUGE! We all have students who have been told they won't amount to anything or that they shouldn't pursue college for whatever reason. Harvie's message resonates with students in the TRIO community – his message captures everything TRIO stands for! Don't delay in bringing him to your campus!
We were able to kick off our school year with an excellent, dynamic, and impactful event for our teachers with Mr. Harvie Herrington. He came down and did a personality workshop with them that had them all connecting, laughing, and discussing all the information that they received from Mr. Herrinton to impact our students throughout the school year. He also did a keynote for our students and was entertaining, real, and motivated them to be the best you they can be and the power of a dream. Our school was buzzing with excitement. Thank you!
Book Harvie For Your Next Event While Space Is Available
Give your organization or institutions the message
they need to perform at the highest levels!